REPORT:

ONLINE REPORT FORM

ONLINE REPORT FORM

- SITE MENU -


WHAT'S NEW   at  aliendave.com   8/01/2007 

THE TRUTH IS HERE IN UTAH  

THE UTAH UFO HUNTERS - INVESTIGATIVE TEAM


www.aliendave.com   ©  2000-2003

  THE UTAH UFO HUNTERS

      THE TRUTH IS HERE IN UTAH

CAN YOU BELIEVE IT?

THE 'WING'
The Utah Connection
- Black project secret weapon, has been mistaken for an alien spaceship. A super secret plane.
SPECIAL:                                                                        FEATURE PHOTO
MORE PHOTOS
.

e

__________________________________________________________

in Cedar City  by Team member, Alan Limb

( this is a drawing of what it looked like) >

__________________________________________________

by Team member, Pete Day 

__________________________________________________

  by Team member, Christine Applegate

__________________________________________________

  by UUFOH Director, Dave Rosenfeld

(this is his artwork of what he witnessed) >




UFO Hill & The Unknown Zone

Exclusive 2003 Photos and Report from

The Strangest Place On Earth

UTAH'S UFO RANCH

SEED UPDATE:

Insects To Blame?
Linda M. Howe updates on the Miracle Seeds found in SLC's Baba Afghan Restaurant at
earthfiles.com
the analysis from Dr.Levengood says its done by worms. But The Question Still Lies,......
IS THERE A MESSAGE? in the strange symbols? if so, it doesn't matter what did it or who, the importance would be what the message is.

UUFOH Documented the seeds for Language Analysis.

(Language analysis still pending)

UUFOH Bigfoot Investigators are finding evidence of Bigfoot in the desert areas of Utah, could this legendary beast be expanding its home range? or is the creature doing something there that would suprise us all?

a predator is to blame. Foxes. But this is something to think about, 'what predator leaves its kill behind? time after time? leaves no blood and makes surgical cuts? and does it all over the world?

Research shows its not likely to be foxes as the media suggests.

  More: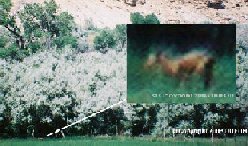 Strange Ranch Animal

The weird animal photo in our Ranch Recon 2003 Report has drawn some attention, Whitley Streiber -

was interested enough to interview UUFOH Director, Dave Rosenfeld and Asst. Director, Mark Woody for a upcoming show! Subject: The NIDS Ranch, our

2003 Ranch Recon Report and more.

Bringing up some interesting questions and veiws such as the Firefly issue. It seems to be fact: NO INSECT makes a Blue Flash or light.

for update -see the >

FNEWS links

Are these connected?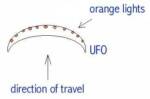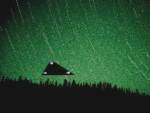 WE'RE BACK! AlienDave and his team of UUFOH are back after whethering a storm of health, financial, and time draw-backs we are back to EXPLORE our Wonderful State and the mysteries that lie within her.  Look for new updates as our temporary webmaster learns the art, AlienDave is known for.  We will be back with the same awarding winning website, with the latest on PARANORMAL HAPPENINGS in UTAH.  We are back with the same unbiased, objective research, that comes from an eclectic group of season nuts and bolts investigators mixed with some new ideas to bring the subjects we investigate to you for you to decide upon.  We will try to hold to verified reports and activites.  We are very happy to be in a possition to bring back the group that exposed the SKINWALKER RANCH, The Dugway Beam weapon, and other stories that wer picked up by local news UFO MAGAZINE and more. 

                      WE'RE BACK!

UPDATED: 10/15/2007