Solar eclipse

Taken Canyon of Dreams, Utah 2000

Canon EOS Elan ll 28mm  800sp Kodak

I was lucky enough to see and photograph the

2000 Christmas Eclipse.

Having never taken photos of an Eclipse, I think these shots turned out fairly good. With the clouds giving a dramatic effect. Here are a few of the photos. All of the shots were taken in the
Canyon of Dreams.




Updated: 8/1/2007
CHRISTMAS ECLIPSE

2005 - DRX

NIGHTSHOTS:   "Xmas Eclipse"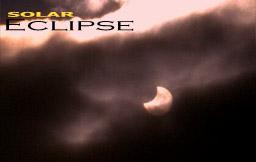 © Copyright 2005 UUFOH

THE UTAH UFO HUNTERS

  THE TRUTH IS HERE IN UTAH

"CLICK" on thumbnails  to view larger image

All Artwork & IMAGES

© Copyright Dave Rosenfeld 2001-2005


More Moon Photography

MOON SHOTS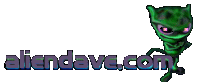 This Image was the

Photo of the week


8COPYRIGHTED MATERIAL7

          All Original Photos - Images - Artwork

                  at www.aliendave.com are

      © Copyright Dave Rosenfeld 1999 - 2005

  NO Copying of Images Allowed

             without expressed written permission.

No exceptions.                

Use of image inquires    

are welcome,                     

     If you would like to inquire about custom

   photography work, project work, digital services

or interested in high resolution copies,                

             prints, or use of any of the photographs,