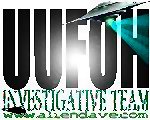 UPDATED: 4/7/2005
THE TRUTH IS HERE IN UTAH

UUFOH  INVESTIGATIVE TEAM  -  Copyright Policy - Disclaimer

aliendave.c[m

Copyright Policy

_____________________________________________________________

Permission for use of our material is only given in very rare exceptional cases.

Under written permission and exceptions only

To seek permission please contact the webmaster
If permission for the use of our material is given, we require that full credit is given to this web site, including name and web address

No permission is given for use of our material on any pornagraphic related web site

We strictly enforce copyright laws, and we pursue all copyright violations to the fullest extent of the law

Please let us know if you see our material on any other web site or in any publication without proper credit

Note: Any use of original photos, artwork from www.aliendave.com without expressed written permission is Copyright infringement and puts you in violation of the Copyright Law.
We appreciate your cooperation as to avoid expensive legal action

We make every effort to respect existing copyrights.

If you see any material on this site that you believe to be in violation of copyright laws please notify the  webmaster 
If you have any questions about this policy,

__________________________

PLEASE CONTACT US
+
UUFOH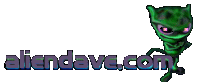 THE UTAH UFO HUNTERS

THE TRUTH IS HERE IN UTAH



**COPYRIGHT NOTICE**

In accordance with Title 17 U.S.C. Section 107, any copyrighted work on this website is protected under fair use without profit or payment to those who have expressed a prior interest in receiving the included information for non-profit research and educational purposes only.   
http://www.law.cornell.edu/uscode/17/107.shtml
_____________________________________________________________

DISCLAIMER

_____________________________________________________________

The information we provide is presented in the interests of open-minded scientific learning, the free exchange of research, ideas,  theories and educational purposes only.  UUFOH makes no specific claims or endorsements regarding any materials, views, or subject matter presented by our members, website, guests, reports, links, submissions or other material on this website. Our goal is to provide enough information for the common person to draw their own conclusions  based on accurate information, often considered "out of the box" & normally not released by the extremely filtered main stream media sources, due to controversy, beliefs, opinions, social acceptance, exopolitics, or maturity. Material present here is controversial, and often original.

"Fear not the hidden truth, fear the powers hiding it."

We Believe in the constitution and refuse to have our freedom of speech taken away.

INFORMING THE PEOPLE TO THE FACT THAT MUCH MORE IS GOING ON,

THAN THE MAIN STREAM MEDIA PROVIDES.

DON'T LET INFORMATION EXCHANGE BECOME EXTINCT!

No fakes, no hoaxes, no exceptions...

© Copyright 2002-2005 UUFOH

THIS AWARD WINNING WEBSITE

WAS CREATED WITH A 

" IN YOUR FACE "

COMPUTER FROM