BLT Research Team Final Report

on The 1998 Cove Cropcircle Formation  PAGE 2


Fi . 3:

Barley plant stem nodes from College Ward, Utah (KS04-11) CROP FORMATION

Top: nodes from Control Sample # 5 (56' from circle A edge);

Bottom: nodes from Formation Sample #24 (Circle B), showing elongation and bending.

        .

Update on: 12/13/2005
aliendave.c[m - INVESTIGATIVE TEAM - UTAH


____________________________

COPYRIGHT MATERIAL

All original information on this page is © Copyright 2001-2005 UUFOH & BLT  All rights reserved. Republication & redissemination of the contents or material on this screen or ony part of this website are expressly prohibited without prior written consent form aliendave.com - uufoh.com

Images may not be copied, published, broadcast,

rewritten, or redistributed. & can only be reproduced with expressed written permission.

The information we provide is presented in the interests of open-minded scientific learning and the free exchange of research, ideas, and theories. UUFOH makes no specific claims or endorsements regarding any materials, views, or subject matter presented by our guests, reports, links, or other.

© Copyright 2005 UUFOH

aliendave.c[m

THE TRUTH IS HERE IN UTAH

THE UTAH UFO HUNTERS

We Thank Nancy Talbott of BLT Research for this Utah Crop formation research report sent to us  on 02/02/2002 and the detail and effort put into it.

Entire Report posted with permission fron Nancy Talbott

UUFOH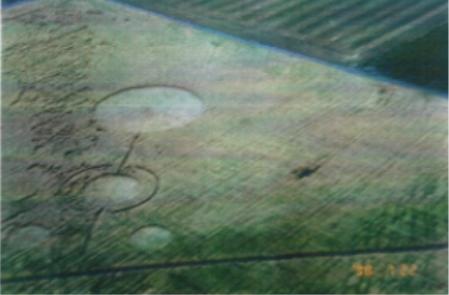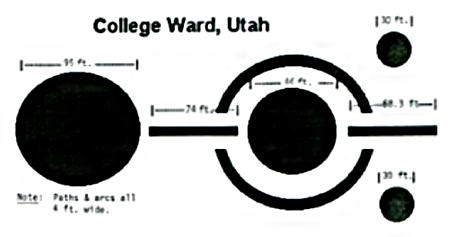 College Ward, Utah crop circle; aerial photo showing large areas of randomly downed crop adjacent to formation, and diagram showing dimensions.

Dimensions of circle formation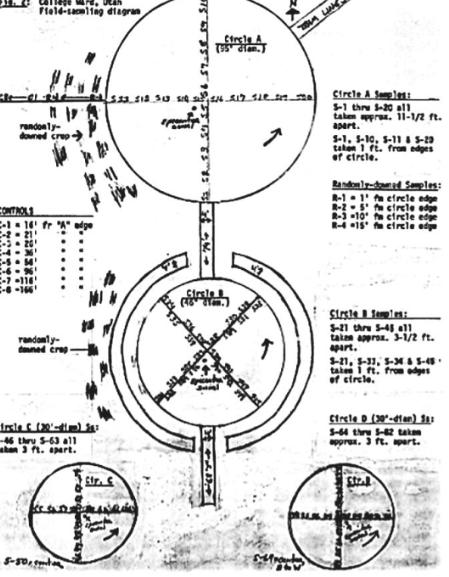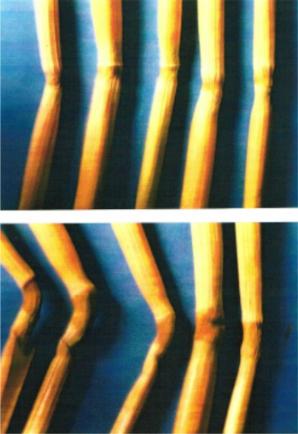 Fig. 4:

Relationship between mean node lengths (in mm.) of circle plants and mean levels of magnetic material (in mg./g-soil) found in the circle soils. A rough linear relationship is demonstrated.

Relationship between Node Lengths and Magnetic material in circle formations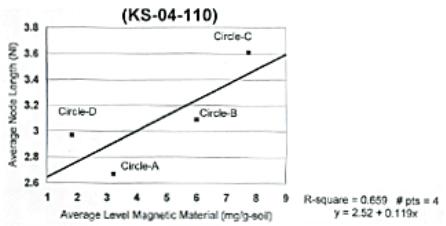 Diagram of circle formation layout