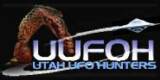 Original Images and Photographs © Copyright 2001-2005 Dave Rosenfeld > Use by
Permission
Only
Updated on: 10/7/2005
The Uinta Basin UFO

Photo taken in the Tabiona area of Utah, November 1999 by Dave Rosenfeld

TAKEN WITH A :

CANON EOS ELLAN II 35MM

TRIPOD MOUNTED CAMERA ,

WITH A 28-80MM LENS AT f 5.6 ,

KODAK 400SP FILM.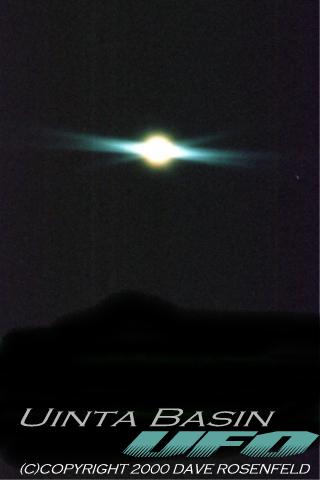 THE TRUTH IS HERE IN UTAH

UUFOH  INVESTIGATIVE TEAM  -  UTAH UFO PHOTO     

aliendave.c[m


     © Copyright 2005 UUFOH     

www.aliendave.c[m 

THE UTAH UFO HUNTERS

  THE TRUTH IS HERE IN UTAH


-COPYRIGHTED MATERIAL-

The information we provide is presented in the interests of open-minded scientific learning and the free exchange of research, ideas, and theories. UUFOH makes no specific claims or endorsements regarding any materials, views, or subject matter presented by our guests, reports, links, or other.