UPDATED: 10/1/2005
THE TRUTH IS HERE IN UTAH

UUFOH  INVESTIGATIVE TEAM -  Special Thanks

aliendave.c[m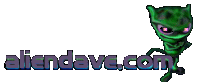 THE UTAH UFO HUNTERS

THE TRUTH IS HERE IN UTAH

The information we provide is presented in the interests of open-minded scientific learning and the free exchange of research, ideas, and theories. UUFOH makes no specific claims or endorsements regarding any materials, views, or subject matter presented by our guests, reports, links, or other.

  SHOUTS OUT  TO:

l The Utah UFO Hunters   

   THANKS THE FOLLOWING, FOR THEIR SUPPORT TO OUR CAUSE



SPECIAL THANKS LIST

ON THE UTAH UFO HUNTERS WEBSITE aliendave.com - uufoh.com


SPECIAL THANKS LIST

_______________________________

MARLEE SPENDLOVE

    SLC MUFON DIRECTOR

CAMERA DEN

     STEVE SCHMIDT - SPONSOR

CLYDE LEWIS

     GROUND ZERO - TOXIC AVENGER

IKE BISHOP

   IDAHO MUFON STATE DIRECTOR

NANCY TALBOT

     BLT RESEARCH

UFO MAGAZINE

     WEBWATCH  & EDITOR

JEFF RENSE

     RENSE.COM

JON FIRMAGE 

    MATCHBIN.COM

GEORGE  FILER

     FILERS FILES

ALAN MEYER

     ORB  INVESTIGATOR - DOWSER

UTAH GHOST HUNTER SOCIETY

     TROY & KRIS WOOD

     TODD TANNER  & STEVE BARON

BRENT HUNSAKER

KEITH McCORD

JOE BAUMAN

DESERET NEWS

    CATHY FREE

CITY WEEKLY

     CHRIS SEFIERT

DAVID PERKINS

    AUTHOR

ADREA WRIGHT

    AUTHOR

LINDA M HOWE

    EARTFILES.COM

GRANT CAMERON

DAVID RING

UFO/Paranormal Researcher

RUDY DROBNICK

   Retired Division of Wildlife employee,

DERRELL SMITH

UTAH BIGFOOT RESEARCHER

MELISSA  ELLIOTT

WEB INQUIRY PROJECT

MARTIN JEFFREY - Editor

CHESTER "NIGHT CAT" WARD

PAOLA HARRIS

TONI THAYER

BRUCE CORNET

SHARON EBY

JULIA BARRUS

    BYU STUDENT

ROB MAIR  - MAIDA MURPHY

  Utah Paranormal Research Group

KEVIN DE LULLO

BRIAN BAIRD

     ROGUE ENTERTAINMENT

     "UNKNOWN ZONE"

UPER

      MERRI

CHRIS ROCK

     UTAH UFO INVESTIGATOR

BRAD STALEY

     PARANORMAL TV

UFOS ABOUT.COM

KEVIN DELANEY

  slSites.com

NIGHTMOVES

  JAZZ GROUP - CD COVER PHOTO

HIEDI HOLLIS

UFOS2U - THE SECRET WAR

aRtwork k Graphics

SUPPORT OUR QUEST FOR TRUTH

MAKE A DONATION TO

THE UTAH UFO HUNTERS