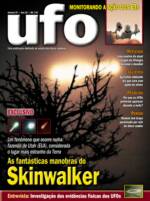 ________________________________________

The Canyon of Dreams UFO

An amazing UFO picture taken by, Alien Dave,

Somewhere in Utah, in a place called,

The Canyon of Dreams, an area that is considered by some to be one of Utah's Hotspots, but this place isn't on any map.

This unknown, remote area has been kept a secret because of the unusual amount of activity and the extreme level of importance given to this area.

Alien Dave say's " This area is of great importance, not only to the one's that know of it , but to the one's that control and use it, this is one of many places on Earth that is some kind of a Natural Doorway or Portal, for THEM, and is a place that is reserved for the Prepared, the Awake, and the called upon."

  In any case, it is a great photo. and even if the area is "Unknown" or "Marked" it says that the UFO's are here in Utah.

_____________________________

l
The Canyon of Dreams UFO
photo makes a beautiful cover for the March 2004 issue of
ufo
- this awesome photo along with several other UFO photos taken by Dave Rosenfeld are published on the March cover of the
Brazilian UFO Magazine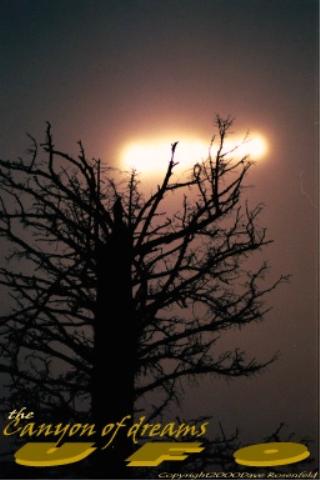 UPDATED: 5/26/2005
THE TRUTH IS HERE IN UTAH

UUFOH  INVESTIGATIVE TEAM  -  UTAH UFO PHOTO     

aliendave.c[m           CANYON OF DREAMS UFO


PHOTOGRAPH by Alien Dave

This Luminous Cigar/Cylindrical UFO is one of many of its kind seen in Utah, and by the Utah UFO Hunters.

Photo taken Nov. 1999

Canon EOS Elan II  28mm lens  400 speed Kodak

IMAGE- © Copyright 2001-2005 Alien Dave All Rights Reserved

Please obtain permission to use this info or photo

failure to do so would put you in violation of the Copyright Law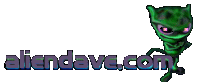 THE UTAH UFO HUNTERS

THE TRUTH IS HERE IN UTAH

  © Copyright 2000-2005 UUFOH

http://www.ufo.com.br  3/10/04

The information we provide is presented in the interests of open-minded scientific learning and the free exchange of research, ideas, and theories. UUFOH makes no specific claims or endorsements regarding any materials, views, or subject matter presented by our guests, reports, links, or other.


l Canyon Of Dreams UFO

9 x 12 Framed Panel Print