THE UTAH UFO HUNTERS

2003 UTAH UFO SIGHTINGS MAP

& 2003 UTAH UFO HOTSPOT MAP


UPDATED: 2/15/2004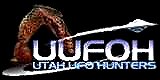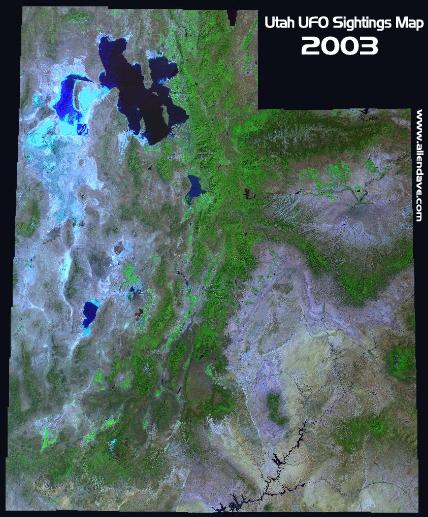 The year 2003 looks like the greater Salt Lake City / Magna Area has the most reports or sightings, with Ogden and Provo being the next top locations. 

The Uintah Basin seems to be the place for Triangular craft


THE UTAH UFO HUNTERS INVESTIGATIVE TEAM




UUFOH 2003 TOTALS

75 Utah UFO Reports

reported to aliendave.com

and NUFORC in 2003

Utah UFO Sighting Reports:

Additional 2003 Utah UFO sighting details included in TOTALS & results  from,

the National UFO Reporting Center

see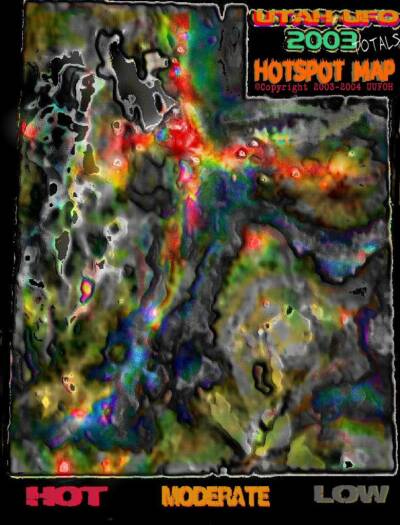 UFO's reported in Utah for the year 2003 showed the Salt Lake City /

Magna area to be the states HOTSPOT for 2003.

SLC, Valley with the most reports / sightings, Provo and the Uintah Basin being the next HOT UFO locations. 

This 'thermal'-color map shows hot activity areas in red,

low or no activity areas in darker colors (blue/greens)

2003-2004

www.aliendave.com

THE UTAH UFO HUNTERS