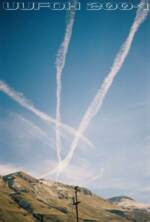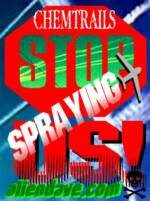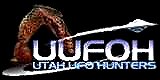 UPDATED: 4/5/2004
THE TRUTH IS HERE IN UTAH

UUFOH  INVESTIGATIVE TEAM -  N CHEMTRAIL PHOTO SUBMISSIONS

  aliendave.c[m    

Related links:Q

OTHER______________________________

OFF SITE________________________


CHEMTRAIL PHOTOS

CHEMTRAILS OVER UTAHQ

Photo submissions: 3/27/04 -3/14/04 - 3/31/04 -

Subject: Chemtrail photos

The Fact Is, We Are All Victims Of Biowarfare Testing!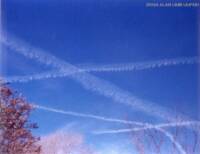 © Copyright 2004 UUFOH 

aliendave.c[m

THE UTAH UFO HUNTERS

THE TRUTH IS HERE IN UTAH

    Jan. 27th 2004 Cedar City, Utah              November 20 2003 Cedar City, Utah

QChemtrails Over Cedar City

Photo submission: 3/31/2004  Alan Limb - UUFOH

Here are the two Cedar City chem trail pictures I took, (above) the date is on the title.

I really didn't think it was very bad at the time. But I guess it was going on alright.

  Alan Limb - UUFOH

________________________________________________________

N Sodium Hexafluoride.... I just for fun looked it up in my Aldrich catalog page 1370 and yes you can buy this chemical No. 29,570-1.

For 227 grams it costs $85.60 in 1989. I thought that was interesting.        Alan Limb - UUFOH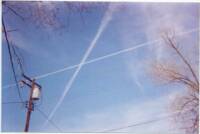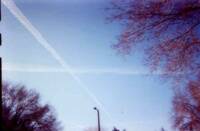 Q11/06/03 Heavy Chemtrails over Utah

Heavy Chemtrails witnessed from Beck street area most of the day, was "suprised" (lol) to see them after the morning weather report said "very low humidity"  today.....

This photo showing some heavy chemtrail activity on Nov. 6th 2003 was taken from Beck Street (300 W) looking east with a Canon 35mm automatic Dave Rosenfeld - UUFOH

Qmore Chemtrail photos by Dave Rosenfeld 
click here
______________________________________________

QJust so you know the TRUTH about testing on the public,....

Sec. 1520a.
-
Restrictions on use of human subjects for
testing of chemical or biological agents

.....the recently revised
U.S. Code Title 50, Section. 1520a.
- states that the Secretary of Defense may conduct tests or experiments "involving the use of a chemical agent or biological agent on a civilian population" if they are related to research activity. The law also stipulates that
biowarfare test can be carried out on Americans
only if Congress is notified 30 days in advance, and "only if informed consent to the testing was obtained from each human subject in advance of the testing on that subject."
QIts going on & Its against the law!....     Alien Dave- UUFOH

#1 March 21st 2004 West Valley, Utah         #2 March 14th 2004 West Valley, Utah

QChemtrails Over West Valley City

Photo submission: 3/29/2004  Mark Schramm - UUFOH

Pic #1 was taken in my backyard, almost right over head. On March 21st 04 at 12:30pm

Pic # 2 March 14th, about 9:30am. From mid valley to the east and northwest was 1 big grid pattern

  Mark Schramm - UUFOH

WAKE UP AMERICA!

NBIO-WARFARE TESTS ON THE AMERICAN PEOPLE ARE A REALITY!

HOW MANY MORE OF US WILL BECOME SICK THIS SUMMER, DUE TO CHEMTRAILS?

Its Time To Stand Up As Humans And Say, We See What You Are Doing,

We Know Why Your Doing It, And We Won't Take It Anymore!

YOU Have A Right Not To Be Sprayed, No Matter What The Purpose Is !

Write your local government, senator, mayor,etc. and DEMAND that it stop!

_______________________________________________________________________

Voice Your Concern  Q

If you see contrails being formed in a crisscross pattern by jets going back and forth across the sky, call your local FAA and tell them that there is an aircraft doing crisscrossing Ask what his number is and what the pattern is. This is public information and can be obtained under the Freedom of Information Act.

Be sure you are seeing the crisscross pattern, though

FAA phone numbers    Salt Lake City, Utah.   (  801 539-3297

NOTE: Mention "Project Cloverleaf" and see how fast they hang up on you............

N STOP SPRAYING US!  Q

"PROJECT CLOVERLEAF"

CODE for: Chemtrails